Although the season is over and the start of 2020/2021 seems far, far away, one can always improve as a player. In today's topic, we'll talk about penalty shots.
We've piled up a list of 10 tips to improve your penalty shots. Most tips can be practiced from home, so read on and become your team's penalty expert next season!
We're starting off with a game situation:
You're playing a tight game against a tough opponent. The score's 6-6 and with less than 10 seconds to play, your team receives a penalty shot!
It's a big opportunity to score and the whole team wants you to take it… A big lump settles in your throat. The hall is completely silent as you set foot on the field. Focus now!
You touch the ball once and you start up running towards the goal. When you enter the slot you quickly think about the move you are going to make, but… DANG! The goalie's foot hits the ball and with the tail between your legs, you start to make the 'walk of shame' back to your teammates.
What went wrong?
Granted, we're not all penalty stars like Alexander Rudd. But why does this seem to happen all the time?!

In this article, I'll highlight 10 ways to improve your penalty shots. If possible, I'll add examples to each tip and tell you why you should focus on this specific piece of advice.
Furthermore, as most of us have to sit at home due to the corona crisis worldwide, I'll also give you specific advice on how to practice some of these tips at home.
So let's get started: we're moving on to the 10 tips right away!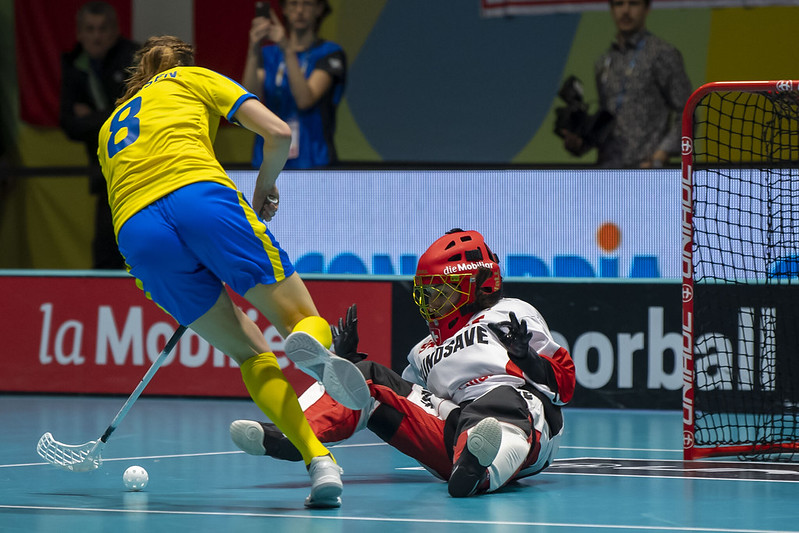 1. Form A Plan
This is the basis of every penalty shot. Just like you agree on a tactic in offense and defense in a game with your team – for example, the 2-1-2 system we explained earlier – you also come up with a plan for your penalty shot.
Think in advance and create a plan about the move you want to do. Sure, you can always (in a split-second) decide you're switching to a back-up penalty, but having an idea in mind gives you confidence and a safe plan to fall back on.
How are you gonna do this? For example, let's start off with a relatively easy penalty shot. You can opt for the following scenario:
Walk up via the left side, towards the goal.
Spot the space next to the goalkeeper
Shoot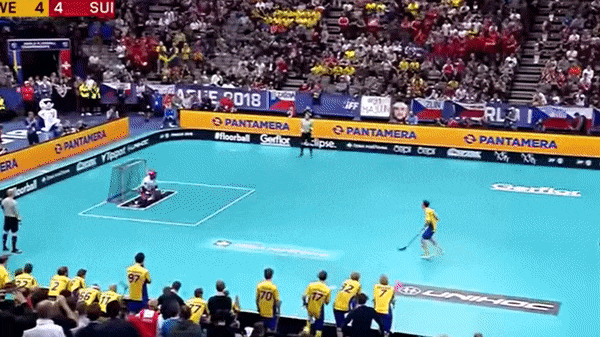 Galante spots the space in the right top corner and has no trouble putting the ball in the net. If all else fails, you can always go for the direct shot, that's why I put it on the first spot in this top 10 list. But make sure you have a plan.
How to practice this at home – As the practical part will be a problem, we'll have to focus on the theoretical part, which means: start watching all Top 10 Penalty Shots videos all over again! At the bottom of this article, I'll post a few of them.
2. Take Your Time (You're in Control)
The ref blows his whistle and you start to sprint towards the goal… but why? It might be the nerves, or as you've seen your teammates do it, but really: there's no rush.
Take your time. Start slowly, maybe make a zigzag motion to try to bring the goalie out of his position. You want the goalie to get confused, not knowing anymore where his goal is located (exactly). Optionally, try a fake shot every now and then to really get to his nerves.
READ – How the Royal Road Might Increase Your Goal-Scoring Opportunities
My concrete piece of advice, in this case, is: understand you don't need to move directly towards the goal, you can make movements to the left and right as well to increase your goal-scoring chance: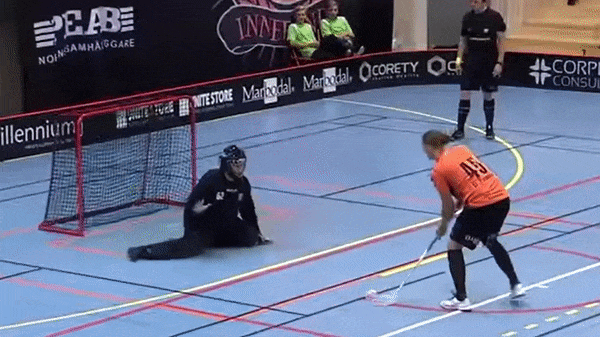 By quickly moving the ball to the right and left, Daniel Persson tricks the goalkeeper and finds the easy way to the goal.
How to practice this at home – Improve your stick handling (more of this in Tip 7). Make sure you're able to move the ball to the left and right without too much trouble – you can even make it a challenge for yourself: how many times can you do this in 1 minute?
3. Get the Goalkeeper to the Ground
In this 1-vs-1 situation, it may be useful to (try to) outplay the goalkeeper. As soon as the goalkeeper is on the ground, your chances of scoring increase enormously.
So try to lure the goalkeeper with a feint or by quickly moving the ball across the pitch from side to side, tricking your opponent to fall down.
As soon as the goalkeeper is lying down, all you have to do is lift the ball over him or play it past him. This doesn't necessarily have to be using a hard shot; a well-placed lift or shot is better in this case.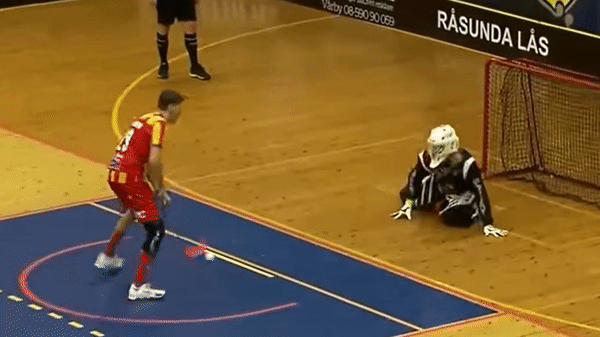 In tip 8, I will go into more detail about the goalkeeper.
How to practice this at home – Specifically for this, you should work on your feints. Pretend you're about to move the ball to the right, but instead, quickly turn to the left and vice versa. Stay light on your feet (more in tip 9) and make sure you're in control of the ball.
As much as we love floorball, we dedicate a lot of time and money to the FloorballToday project (more info here). That's why we ask you for a small monthly donation. By clicking the button below you can become one of our supporters and read the rest of the article. Thanks a lot! Already a patron? Then here is where you can login.