Which sticks and brands do pro players use? FloorballToday explains it to you in the Stick in the Spotlights series.
Today it's all about Nico Salo. Does he really need an introduction? We'll give it to you anyway!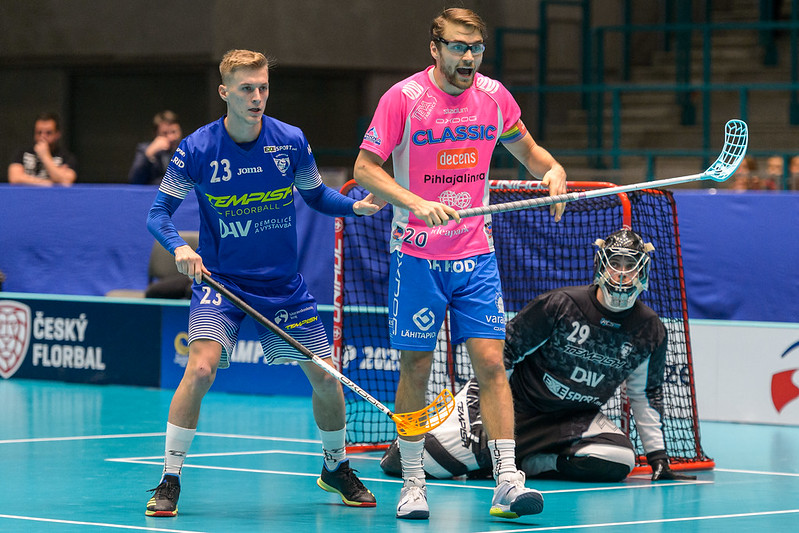 The 26-year-old Salo was born in Finland. During his international floorball career, he won the World Floorball Championships twice, in 2016 and 2018, and his ultimate goal will be to win the third one in December 2020 during the WFC in Helsinki, Finland.
Salo is one of the best defenders in the world. He made it to the 6th place of the World's best male floorball players 2019 list. His current club Classic has been dominating the Salibandyliiga for the last couple of years. Before his years at Classic, he played in the SSL with Helsingborg.
Read on to find out with which stick and blade he plays!
The brand
"I play with Oxdog."
The stick
"Ultralight HES 27 (Frozen Pink Edition), Oval 101cm. "
The blade
"Razor (Carbon Tiff Blue) MBC."
Salo: "The most important thing to me is that my stick and blade are light and easy to handle. With Ultralight HES I can also get power to my shots even it is light. It's a perfect combo."
Expert thoughts
Hugo Falk (@hugofgfloorball) is here again, to let us know his thoughts about this stick and blade:
"It's Oxdog's best selling stick, with reasons of course. Nico Salo is an incredibly technical player with an equally technical blade."